I am never going to get an MFA.
In the first place, the cost of chasing one down is out of my budget–considering I have kids to put through college.
Secondly, even if I had the money, MFA programs have them whattaya-call-em…'standards', which means it's unlikely I'd be accepted.
However, in the spirit of improving my craft, I decided to make 2018 the year of My Do-it-Yourself Homegrown Self-Appointed MFA.
Here's what I did:
Read. A lot.
I didn't break any Goodreads records, but I did beat my goal of 36 books this year. I read 40 fiction, motivational, and writing craft books in 2018.
In fact, the idea to earn my Do-it-Yourself Homegrown Self-Appointed MFA came to me after I came across the reading list of an MFA hopeful. This hopeful was pursing an MFA in Young Adult fiction and had been provided a list of ten YA books to chose from. They were supposed to pick three.
I decided to read them all.
Once I finished, I added more YA books to my to-be-read, both new releases and classic favorites. In addition to YA, I read chick lit, fantasy, romance, horror, literature, pulp, and even a few non-fiction.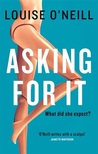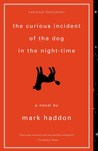 For craft books, I picked up some excellent suggestions after lurking around the boards at PitchWars. My favorite was Story Genius, but I also enjoyed Writing the Breakout Novel. I'm currently reading Lisa Cron's Wired for Story.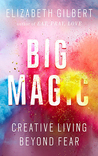 For inspiration, I opened the year with Big Magic. However, for a good old-fashioned ass-kicking motivation, I listened to Mel Robbins's audio book The 5-Second Rule. Three times.
Stephen Pressman's The War of Art is a favorite for helping me overcome the resistance/writer's block that follows me like a tall shadow on a late winter afternoon.
I Found a Critique Partner.
Thanks to Wendy Heard, author of upcoming release Hunting Annabelle, I found a CP. Wendy offers a matchmaking service and matches writers by genre and level of experience. I hit the jackpot with my new Critique Partner, Gavin. Not only is he a talented writer full of insight, he's got industry experience. I only hope I can be as much help to him as he's already been to me.
I Got Professional Help.
When I started querying my latest novel this spring, I got lots of requests, but no takers. After the fourth or fifth "loved the writing, not the story" letter, I put my querying on hiatus and started getting serious about finding some professional help.
I decided to go with Kit Frick. Kit is an extraordinarily talented writer. Her debut See All the Stars is a runaway success and she's got three more books you can look forward to in the coming years. She's also a gifted editor offering services through Copper Lantern Studio.
Writers can hire Kit for everything from coaching to Editorial Blueprints to full-manuscript editing. Her prices are beyond reasonable.
Right now, my novel is in her talented hands and I look forward to hearing back from her before the end of the year.
I Took Classes.
I took classes both online and in person. I enjoyed a journalism class, attended webinars, and attended two workshops at the Iowa Summer Writing Festival, including Kelly Dwyer's Five Elements of a Novel.
It was in Kelly's workshop that I completely revamped my plot for my novel in progress. The feedback I got from Kelly and fellow participants was instrumental in strengthening my story.
I Got Some Writing Jobs.
In 2018, I landed a couple of writing positions. I'm now a regular contributor for HER Magazine and have had stories and articles published in local lifestyle magazine Grande Living.
My short story "Hooked" was published in September of this year in Iowa's Emerging Writers. I was honored and flattered when they reached out to me to request a submission, and proud to be a part of this project along with so many talented writers.
I've also been brushing up on my editing chops at 101words.org. For several hours every week, I wade through the slush pile, give writers feedback, and edit stories for publication.
I Wrote.
I wrote. I wrote a lot and then I wrote some more. I finished my third novel in March of 2018 (The Kwan Factor).
I wrote 72 articles and/or stories for my blog. I started two new blogs.
Plus, I've written over 200,000 words on my current work-in-progress–just since July of this year! Some of these words are probably even good. I'll have muchos editing to do when it's time to pin down the fourth draft of this untitled novel, but I'm proud of the fact that I've averaged 40,000 words a month.
The Year In Review
In 2018, I didn't land representation for my most recently finished novel. I didn't win Pitch Wars, I didn't win any writing contests.
I didn't land a 3-book deal with a major publisher, I didn't get a fat option for my last novel, I didn't land on anyone's best seller list. In fact, I've hardly sold any books, and most days it seems my aspirations of making a living as a writer are as distant as Dan Brown's aspirations for the Man Booker prize.
However, thanks to all this effort, there's one thing I can check off my to-do list–I've earned my Do-it-Yourself Homegrown Self-Appointed MFA. And goddamn, when I look at all these accomplishments all one place, I'm tempted to name myself valedictorian or something.
If you need me, I'll be signing my own diploma.